Friday, July 15th to Sunday, July 17th 2022
2022 Santa Paula Pig Roast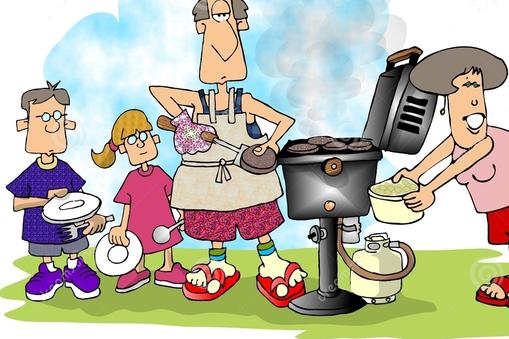 This camp-out weekend supports family recovery with AA & VCYPPA speakers, tons of fun kid's activities, great food and our wonderful fellowship!
Santa Paula Pig Roast Registration
REGISTRATION FEES: $25 for Adults and $10 for Kids 13-18 yrs of age
(12 and under are FREE)
CAMPING FEES: are $114.00 (Per RV)
Includes 1 parking pass for 1 car
(See campsite map on back of this flyer)
Registration Includes:
---
3 Meals & 24 Hour Coffee – Saturday Breakfast, Saturday Lunch, Saturday BBQ Dinner (Whole Hog, Pork, and Chicken).
Campfire Gatherings
Poker Tournament
Hourly Pontoon Boat Rides
Children Activities – Scavenger Hunt, Water fun, kids hike and more
Saturday DAY USE ONLY also available
For a 2022 Santa Paula Pig Roast Registration Form and more information, go to:
www.santapaulapigroast.com or E-mail: santapaulapigroast@aol.com
Lake Casitas has many activities for additional fees including the Waterpark, fishing (with current fishing license) and Kayak Rentals; you can visit their website for more details. These activities are not included in the registration fees, but all are welcome to enjoy any and all of the activities offered.