The Santa Paula Pig Roast was started when 6 people got together at the Santa Paula Alano Club and discussed starting a camp-out that would be different- A PIG ROAST!
Our philosophy is family recovery and interaction… while here to enjoy the fun and the fellowship!!
This is a PARTICIPATION event which requires a lot of hard work so we can All to have a good time. So please don't complain, but Participate!!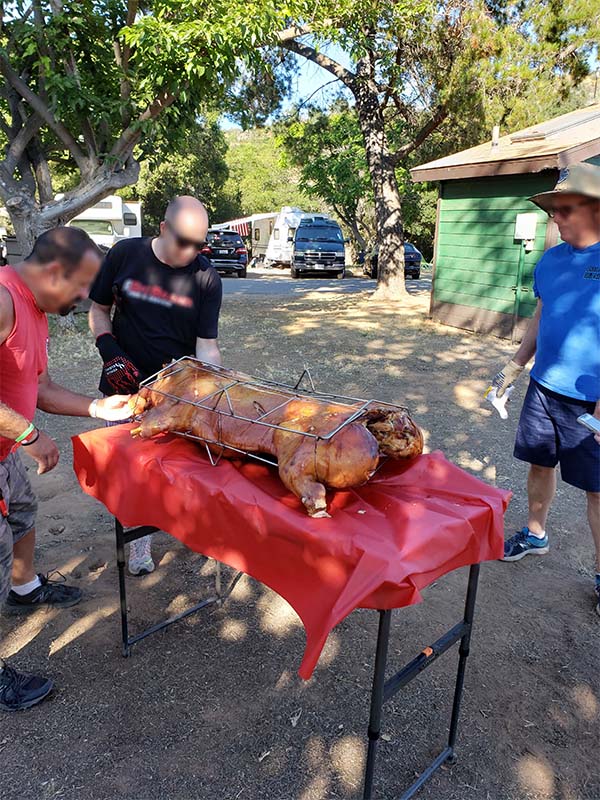 A NOTE FROM THE COMMITTEE
It's amazing how time files
Thirteen years ago a small group of friends decided to get together and decided. There's no strangers here only friends you haven't met yet. With that, the pig roast and camp out was born. Come join us for a fun-filled weekend of fellowship